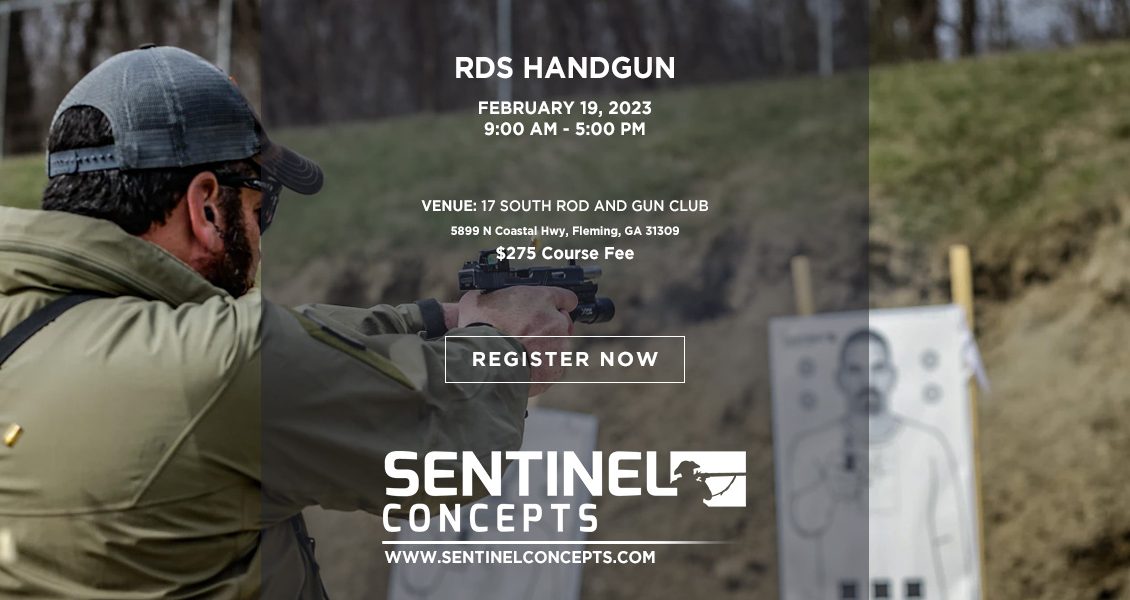 This class answers the question of why for the shooter looking to become more proficient in the Practical use of Red Dot Sight (RDS) Pistols and their practical application. This class will bring the new or experienced shooter up to speed on the latest methods of shooting the RDS pistol in the most effective and efficient ways possible. Loaner RDS pistols will be available for use with prior notice by students.
THIS COURSE WILL THOROUGHLY COVER
Safety brief & medical plan
Various sights and why behind them
Mounting options
Timed, graded quals
Proper zeroing and distances
Weapons mounted lights and dot interaction
Accuracy Drills, recoil control techniques
Accuracy and timed drills
Reloads
Movement and dot tracking
Shooting from alternate positions
Shooting on move
Multiple target tracking
and more…
REQUIRED EQUIPMENT
A functional and practical RDS handgun chambered in centerfire calibers
If available, a spare handgun and support gear is also an excellent idea
Ammunition: 400 rounds minimum for 1 day courses. 800 rounds minimum for 2 day courses. (extra is always a good thing)
Wrap around eye style eye protection
Quality holster and belt for handgun courses
Magazine pouch and or pockets are suitable
6 magazines minimum for handgun courses (students with single stack pistols should have twice that)
Electronic hearing protection is preferred
Knee pads
Spare batteries for lights, lasers, optics, and ear pro
Food and water/energy drinks for the day plan on staying at the range to eat we do not take hour lunch breaks 30 min max given some locations do not have food close by
PLEASE ARRIVE TO CLASS WITH MAGAZINES ALREADY LOADED.
IFAK and/or tourniquet is REQUIRED
Black sharpie marker
Nice to have list: Chair, sunshade canopy, table, bug spray, sun block
REGISTRATION POLICIES & TERMS
STRICT NO VIDEO POLICY! YOU WILL BE ASKED TO LEAVE THE COURSE!
Refunds will be issued if Sentinel Concepts cancels the course – No Exceptions.
If you can not attend the class you registered for due to work, family, or medical reasons we will make all attempts to get you into a class within one calendar year of the original class date.
Range fees due at time of class, range costs are typically $25 to $50 per day based on host. Please be prepared to pay these fees day of.
Hosted by 2A fullfilment