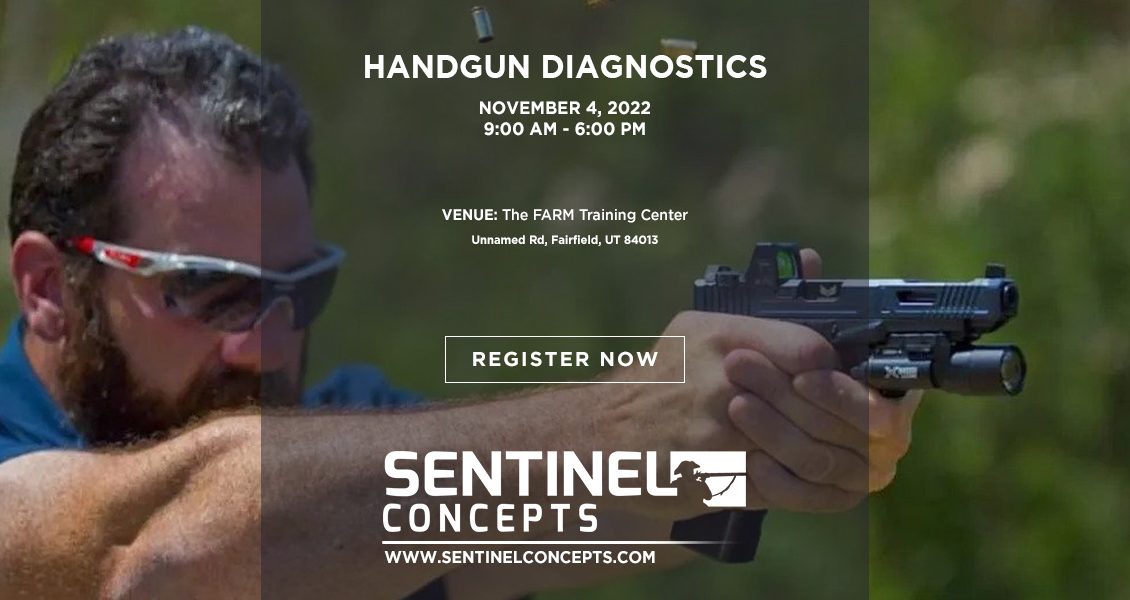 This class will focus on building upon your existing handgun skills to become a more proficient and accurate handgun shooter. An 8-hour program focused on honing your marksmanship skills and delving into the nuances of precision pistol shooting. Expect a heavy dose of science, personal performance analysis and myth busting!
300 rounds
Committed to bringing students current and relevant firearm training, Sentinel Concepts classes are all one-of-a-kind and tailored toward your needs.
REQUIRED EQUIPMENT
A functional and practical handgun chambered in any centerfire caliber

Ammunition: 300 rounds

Quality holster and belt

Magazine pouch and/or pockets are suitable for 3 magazines minimum (Students with single stack pistols should have twice that.)

No soft sided holsters allowed

PLEASE ARRIVE TO CLASS WITH MAGAZINES ALREADY LOADED.

IFAK and/or tourniquet is REQUIRED
* Please note: that the range has no facilities / running water etc (they do have porta potties), so please bring plenty of water and anything else you might need throughout the day.