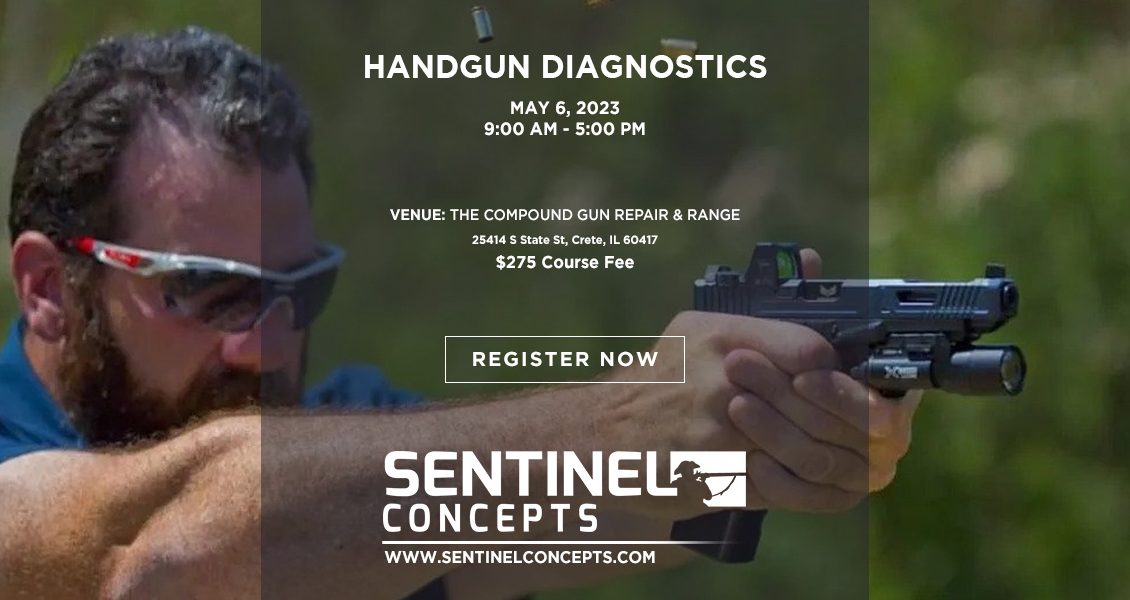 This class will focus on building upon your existing handgun skills to become a more proficient and accurate handgun shooter. An 8-hour program focused on honing your marksmanship skills and delving into the nuances of precision pistol shooting. Expect a heavy dose of science, personal performance analysis and myth busting!
REQUIRED EQUIPMENT
A functional and practical handgun chambered in any centerfire caliber
Ammunition: 400 rounds minimum for 1 day courses. 800 rounds minimum for 2 day courses. (extra is always a good thing)
Quality holster and belt for handgun courses
Magazine pouch and or pockets are suitable
6 magazines minimum for handgun courses (students with single stack pistols should have twice that)
No soft sided holsters allowed
Electronic hearing protection is preferred
Knee pads
Spare batteries for lights, lasers, optics, and ear pro
Food and water/energy drinks for the day plan on staying at the range to eat we do not take hour lunch breaks 30 min max given some locations do not have food close by
PLEASE ARRIVE TO CLASS WITH MAGAZINES ALREADY LOADED.
IFAK and/or tourniquet is REQUIRED
Black sharpie marker
REGISTRATION POLICIES & TERMS
STRICT NO VIDEO POLICY! YOU WILL BE ASKED TO LEAVE THE COURSE!
Refunds will be issued if Sentinel Concepts cancels the course – No Exceptions.
If you can not attend the class you registered for due to work, family, or medical reasons we will make all attempts to get you into a class within one calendar year of the original class date.
Range fees due at time of class, range costs are typically $25 to $50 per day based on host. Please be prepared to pay these fees day of.