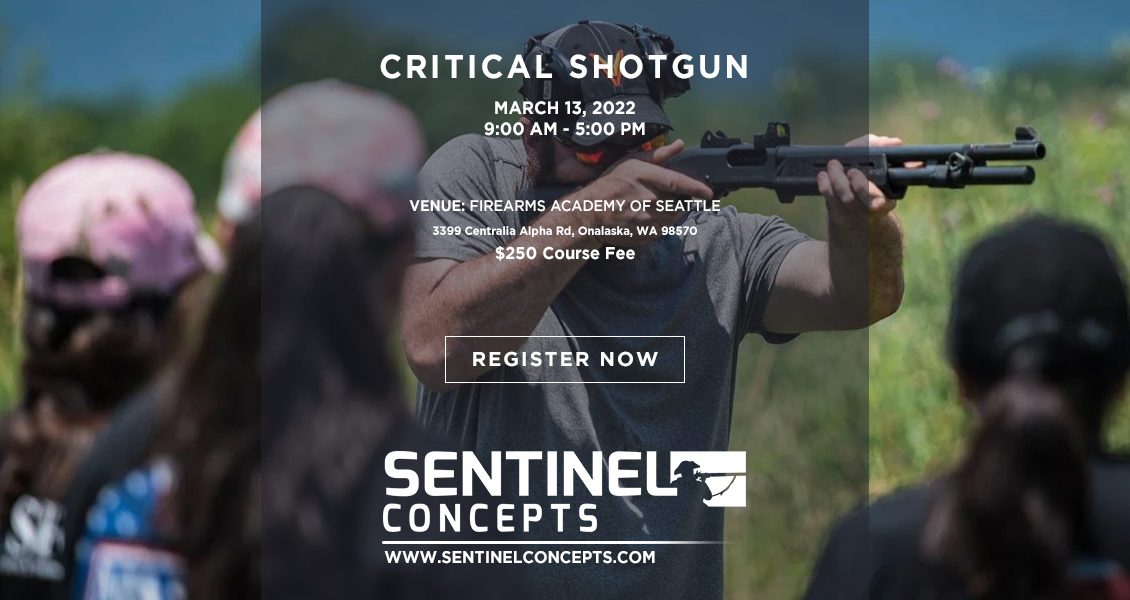 This course pick up where practical shotgun ended. We will explore the use of slugs and proper zeros of irons and red dots sights, and extend range use of buckshot. As well as shooting on the move and alternate firing positions and target transitions and shooting on the move.
THE CLASS WILL THOROUGHLY COVER 
Safety brief & medical plan
Use of barricades
Different optics and accessories
Effective shooting stance
Recoil control
Sight picture using magnified and or electronic optics
Proper zero and confirmation of them. (Range dependent on distance)
Use of the sling for supported shooting
Use of body supported shooting positions
Trigger control
Different shooting positions
REQUIRED EQUIPMENT
A functional and practical shotgun chambered in 12 or 20 gauge
Hearing protection, electronic is preferred
Wrap around style eye protection
IFAK and/or tourniquet
If available, a spare weapon system is also an excellent idea
A sling (optional)
Properly fitted shooting gloves
A minimum of 150 rounds of birdshot (no steel shot), 50 rounds of buckshot, and 35 slugs
A cleaning kit and tools that are compatible with the weapon system(s)
Handheld flashlight and or weapons mounted light
A black sharpie marker
Individual first aid kit and tourniquet
REGISTRATION POLICIES & TERMS
STRICT NO VIDEO POLICY! YOU WILL BE ASKED TO LEAVE THE COURSE!
Refunds will be issued if Sentinel Concepts cancels the course – No Exceptions.
If you can not attend the class you registered for due to work, family, or medical reasons we will make all attempts to get you into a class within one calendar year of the original class date.
Range fees due at time of class, range costs are typically $25 to $50 per day based on host. Please be prepared to pay these fees day of.