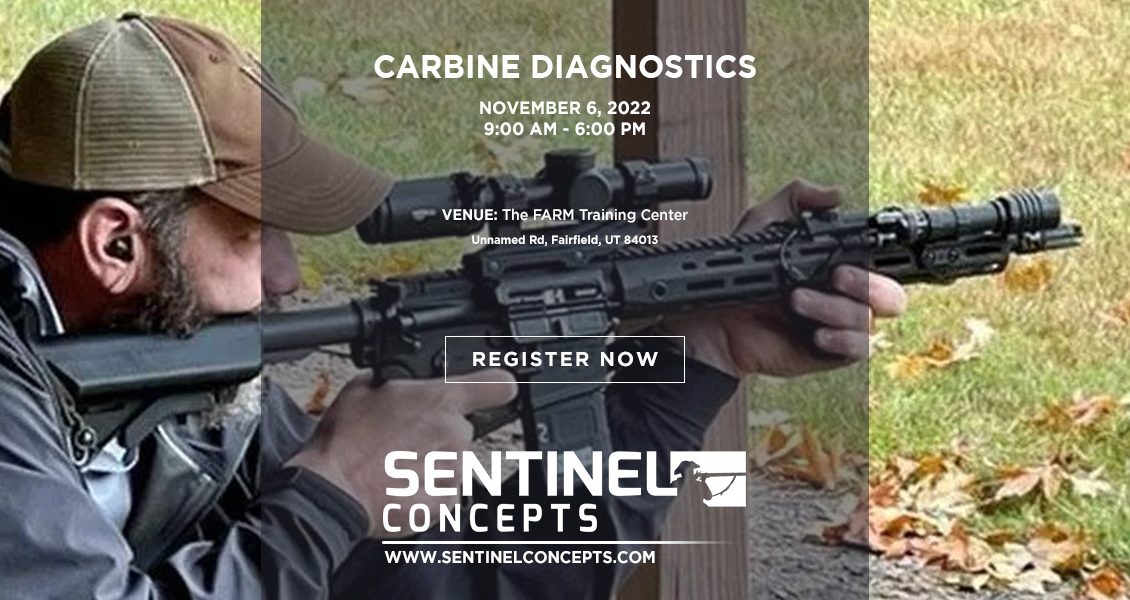 One-day course is designed to maximize low round counts and tune up the experienced shooter and get the new carbine user started down the right path. Teaching mechanics of a proper zero and carbine set up and a series of drills to increase the shooter's proficiency and working knowledge.
REQUIRED EQUIPMENT
A functional and practical carbine (AK variants and AR type pistols allowed)

If available, a spare carbine is also an excellent idea

A minimum of 300 rounds of carbine ammunition

Hearing Protection, electronic is preferred

Wrap around style eye protection

A billed ball cap

Sling (optional)

IFAK &/or tourniquet

Your lunch and beverages

Clothing appropriate for the weather to spend the entire day outside

PLEASE ARRIVE TO CLASS WITH MAGAZINES ALREADY LOADED

Individual first aid kit and tourniquet
* Please note: that the range has no facilities / running water etc (they do have porta potties), so please bring plenty of water and anything else you might need throughout the day.