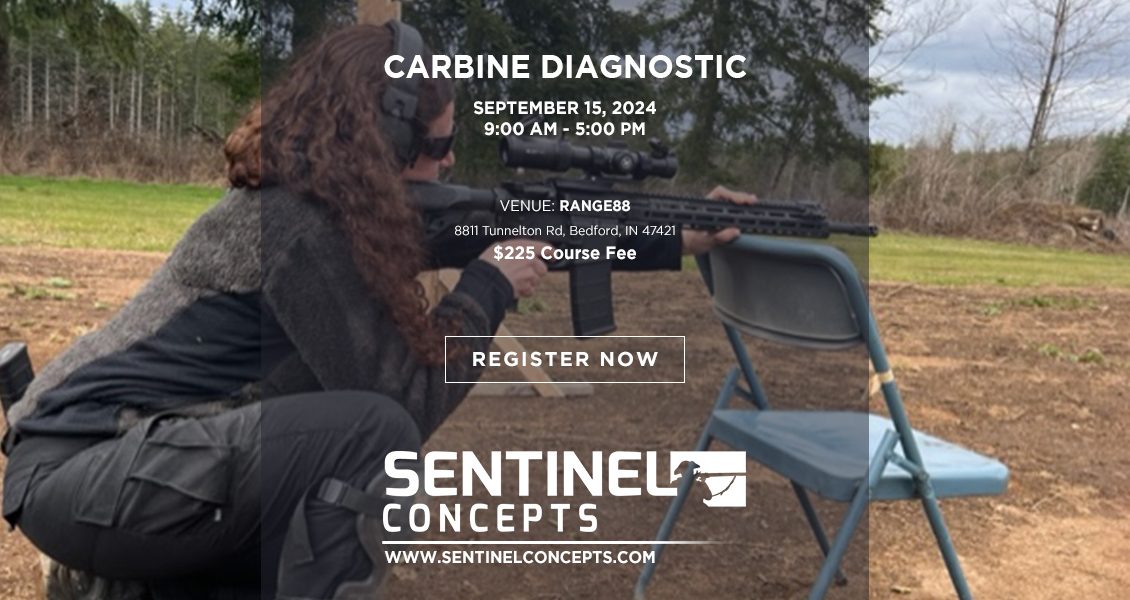 One-day course is designed to maximize low round counts and tune up the experienced shooter and get the new carbine user started down the right path. Teaching mechanics of a proper zero and carbine set up and a series of drills to increase the shooter's proficiency and working knowledge.
REQUIRED EQUIPMENT
A functional and practical carbine (AK variants and AR type pistols allowed)
If available, a spare carbine is also an excellent idea
Ammunition: 400 rounds minimum for 1 day courses. 800 rounds minimum for 2 day courses. (extra is always a good thing)
Electronic hearing protection is preferred
Wrap around style eye protection
A billed ball cap
Sling (optional)
IFAK and/or tourniquet is REQUIRED
Food and water/energy drinks for the day plan on staying at the range to eat we do not take hour lunch breaks 30 min max given some locations do not have food close by
PLEASE ARRIVE TO CLASS WITH MAGAZINES ALREADY LOADED.
Individual first aid kit and tourniquet
REGISTRATION POLICIES & TERMS
STRICT NO VIDEO POLICY! YOU WILL BE ASKED TO LEAVE THE COURSE!
Refunds will be issued if Sentinel Concepts cancels the course – No Exceptions.
If you can not attend the class you registered for due to work, family, or medical reasons we will make all attempts to get you into a class within one calendar year of the original class date.
Range fees due at time of class, range costs are typically $25 to $50 per day based on host. Please be prepared to pay these fees day of.