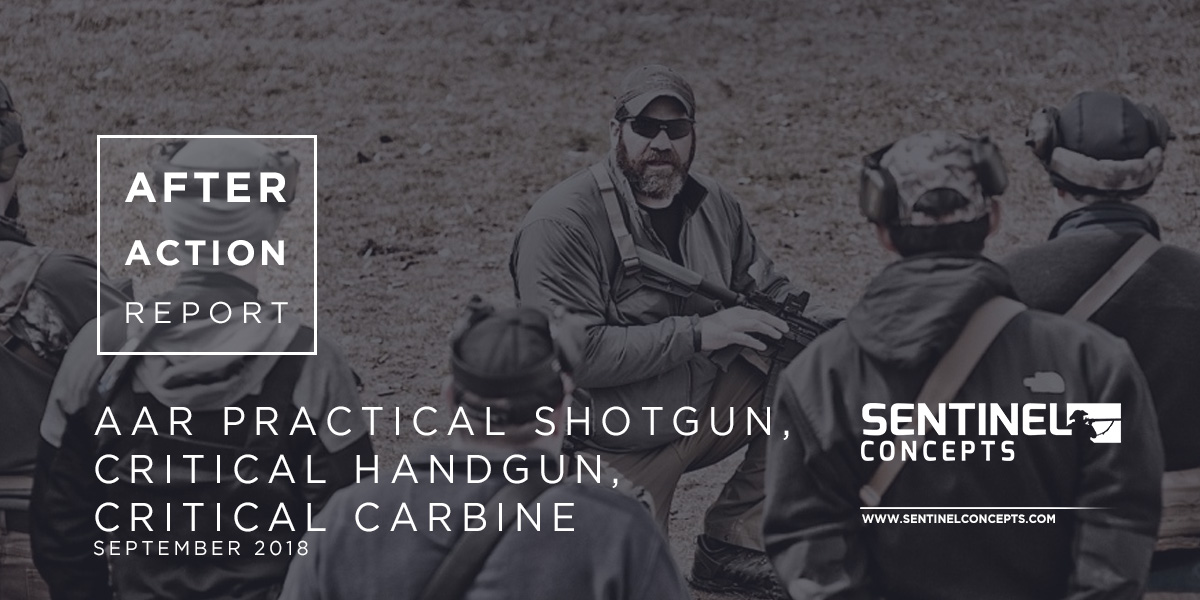 In Sept 2018 I took Practical Shotgun, Critical Handgun and Critical Carbine then in Oct I took Low Light Partner Shoot House. Prior to taking classes with Steve I had spent the summer taking classes from a local instructor. I quickly realized that not all instruction is equal. Even though I had taken advanced courses from other trainers I was not adequately prepared for Steve's intermediate courses. I regret not starting my training with Sentinel Concepts as I now see the need to take Steve's essential classes before retaking his Critical courses again next season.
I really enjoy Steve as an instructor. He has a great sense of humor and is a very down to earth guy. He is easy to follow and does not mince words, when I sucked he told me. However he was able to keep me going despite doubts I had in myself and I think that is the mark of a truly experience teacher.
I have plans to take many more Sentinel Concepts courses and to retake much of what I have already done. I fully endorse Steve and his training and am learning a lot from the short time I have had with him.
Tim Marshall
Founder, Enlightened Equipment
www.enlightenedequipment.com