Home Defense 4 – Force on Force with Steve Fisher
December 2, 2017 @ 10:00 am

-

December 3, 2017 @ 6:00 pm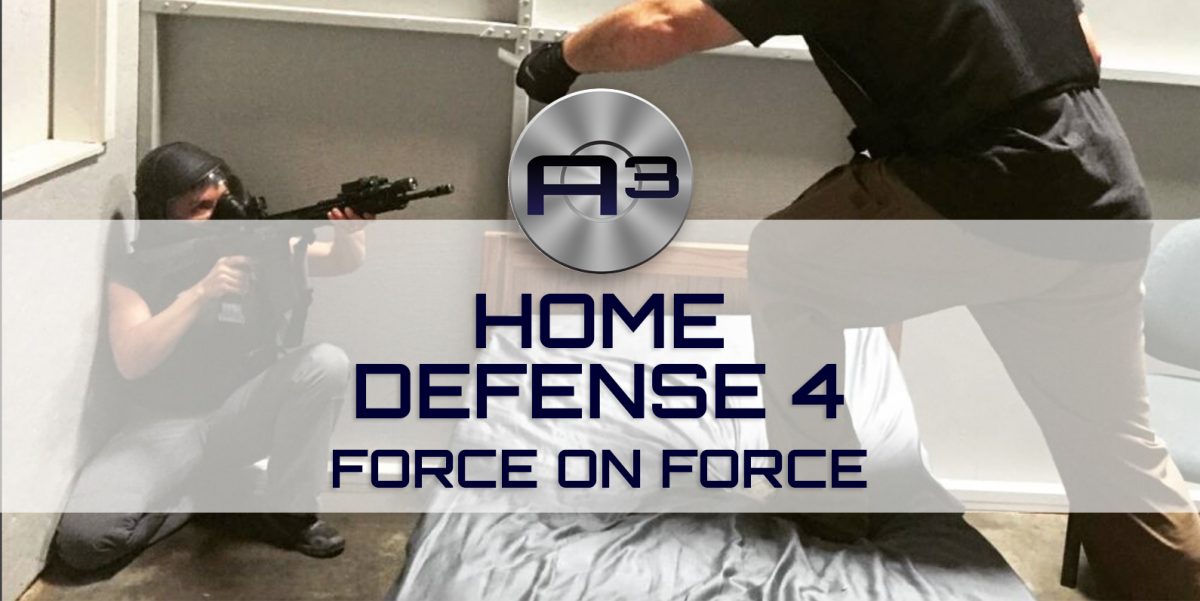 You have the skill sets to safely and effectively move and shoot in a 360 degree space. Now learn how to put those skills to use with a real life role-player attacker. Students and "Bad Guy" role players will utilize non-lethal UTM (Ultimate Training Munitions) firearms and ammunition to simulate a deadly force encounter in a home-like setting. Learn how to make critical life saving, life changing, decisions in full and low light conditions while under stress. This is as close to the real thing as we hope you get. This class is a no-frills program with both shoot and no-shoot scenarios intended for the serious and responsible armed citizen.
PREREQUISITES: Home Defense 1 & 2
INCLUDED EQUIPMENT: UTM (Ultimate Training Munitions) Glock in 9mm, holster, 100 rounds of UTM ammunition. *This practical application course does not require armor or helmets.
Equipment: Please bring wrap around eye protection, gun belt and range appropriate attire.
Ammo Requirement: INCLUDED IN COST. All equipment and ammo will be issued at class.
REGISTRATION POLICIES & TERMS
Transfer: Class registration can be transferred to another date/event given 72 hours notice of event start date.
Cancelation: 25% of class/event fee non-refundable deposit.
Refunds: Refunds for balance of event fee, if no transfer is possible, are issued in the form of store gift cards only.
No-Show: Participants who do not show to the event without prior 72 hour notice forfeit their total registration fees.
NOTE: Course pricing does not include any range fees required by the training location.